Plastic Pallet | Trolley & Roller Cages
AB Pac(S) Pte Ltd offers plastic pallet that are designed for various industries such as food and beverage, pharmaceuticals, and logistics.
Our plastic pallet is made of high-quality plastic materials, such as polypropylene or high-density polyethylene, which are strong, durable, and resistant to moisture and chemicals.
AB Pac's plastic pallets come in various sizes, designs, and load capacities, making them suitable for different types of products and transportation methods.
Their plastic pallets offer several advantages over traditional wooden pallets, such as:
Hygiene: AB Pac(S) Pte Ltd's plastic pallets are easy to clean, and they do not harbor bacteria or other contaminants that can be present in wooden pallets.
Durability: Plastic pallets are more resistant to wear and tear than wooden pallets, and they do not require maintenance, such as sanding or painting.
Lightweight: Plastic pallets are lighter than wooden pallets, making them easier to handle and transport.
We have lots of different sizes of plastic pallet to suit your requirement. Check our small size plastic pallet that help you save your freight costs.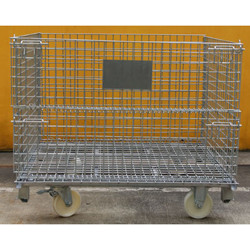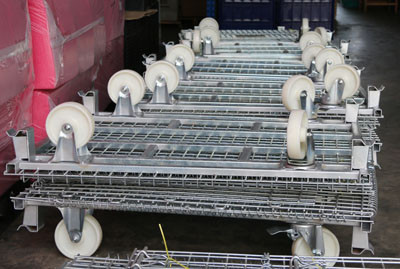 Pls contact directly if you wanted as our Corporate Account .
We have more than 500 sku Packaging Material in stock . Contact us for packaging needs.
| Thumbnails | Products | Load Capacity | Quote Request |
| --- | --- | --- | --- |
| | | 1500kg | |
| | | Static/ Dynamic / Racking: 2000kg /1000kg / NIL | |
| | | Static/ Dynamic / Racking: 2000kg /1000kg / NIL | |
| | | Static/ Dynamic / Racking: 2000kg /1000kg / NIL | |
| | | Static/ Dynamic / Racking: 1000kg /500kg / NIL | |
| | | Static/ Dynamic / Racking: 1000kg /500kg / NIL | |
| | | Static/ Dynamic / Racking: 1000kg /500kg / NIL | |
| | | Static/ Dynamic / Racking: 1000kg /500kg / NIL | |
| | | Static/ Dynamic / Racking: 1000kg /500kg / NIL | |
| | | Static/ Dynamic / Racking: 5000kg /1500kg / 850kg | |
| | | Static/ Dynamic / Racking: 2000kg /1000kg / NIL | |
| | | Static/ Dynamic / Racking: 3000kg /1000kg / NIL | |
| | | Static/ Dynamic / Racking: 2000kg /1000kg / NIL | |
| | | Static/ Dynamic / Racking: 3000kg /1000kg / NIL | |
| | | Static/ Dynamic / Racking: 2500kg /1000kg / NIL | |
| | | Static/ Dynamic / Racking: 2000kg /1000kg / NIL | |
| | | Static / Dynamic / Racking: 3000kg /1000kg / NIL | |
| | | Static/ Dynamic / Racking: 2000kg /1000kg / NIL | |
| | | Static/ Dynamic / Racking: 2000kg /1000kg / NIL | |
| | | Static/ Dynamic / Racking: 1000kg /1000kg / NIL | |
| | | 500kg | |
| | | 200kg | |