Strapping Band
AB Pac(S) Pte Ltd offers a range of strapping band solutions designed to provide additional support and security to packaged goods during transit. Strapping materials are commonly used to reinforce pallets, secure heavy or bulky items, and prevent them from shifting or falling off during transportation.
AB Pac's strapping products include plastic and steel strapping, as well as strapping tools and accessories such as tensioners, sealers, and cutters.
Our strapping tools and accessories are designed to make the strapping process efficient and easy. Tensioners are used to apply tension to the strapping material, while sealers and cutters are used to secure and cut the strapping.
These tools ensure that the strapping band is applied correctly and securely, providing additional support and protection to the packaged goods.
Overall, AB Pac's strapping solution are essential components of their packaging solutions, ensuring that products are delivered safely and securely to their destination.
Type of Strap Band
1) Polypropylene (PP) Strap
2) PET Strap
3 )Composite strap
4)) Metal Strap or Steel Strapping
Pls contact us directly if you wanted to open a Corporate Account with us.
We have more than 500 sku Packaging Material in stock . Contact us for packaging needs.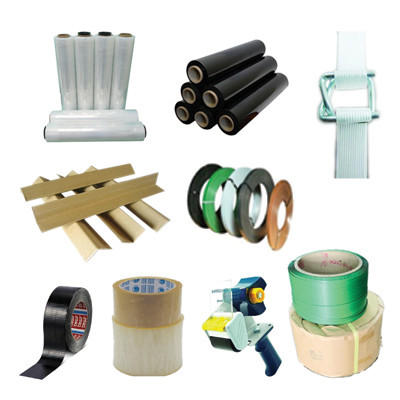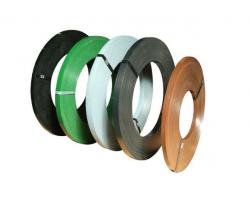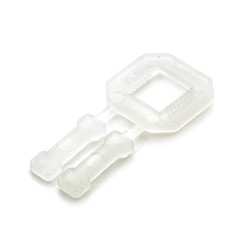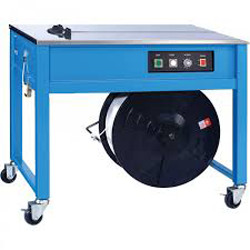 | Thumbnails | Products | Dimension | Material | Quote Request |
| --- | --- | --- | --- | --- |
| | | 16mm x 850m | Polyproylene (PP) | |
| | | 19mm x 600m | Polyproylene (PP) | |
| | | 32mm x 250m | Polyproylene (PP) | |
| | | 16mm x 3.5mm DIA | Polyproylene (PP) | |
| | | 19mm x 4mm DIA | Polyproylene (PP) | |
| | | 32mm x 7mm DIA | Polyproylene (PP) | |
| | | 12.5mm x 0.7mm thk x 1524m | Polyproylene (PP) | |
| | | 12.5mm x 0.7mm thk x 1524m | Polyproylene (PP) | |
| | | 9mm x 9kg | Polyproylene (PP) | |
| | | 12mm x 12kg | Polyproylene (PP) | |
| | | 12mm x 9kg | Polyproylene (PP) | |
| | | 15mm x 12kg | Polyproylene (PP) | |
| | | 15mm x 9kg | Polyproylene (PP) | |
| | | 15mm x 9kg | Polyproylene (PP) | |
| | | 9mm x 4000m | Polyproylene (PP) | |
| | | 9mm x 4000m | Polyproylene (PP) | |
| | | 9mm x 4000m | Polyproylene (PP) | |
| | | 12mm x 12kg | Polyproylene (PP) | |
| | | 12mm x 12kg | Polyproylene (PP) | |
| | | 12mm x 3000m | Polyproylene (PP) | |
| | | 12mm x 3000m | Polyproylene (PP) | |
| | | 15mm x 12kg | Polyproylene (PP) | |
| | | 15mm x 12kg | Polyproylene (PP) | |
| | | 15mm x 2500m | Polyproylene (PP) | |
| | | 15mm x 2500m | Polyproylene (PP) | |
| | | | Polyproylene (PP) | |
| | | 9mm x 9kg | Polyproylene (PP) | |
| | | 16mm x 28.5mm x 0.5mm | Steel | |
| | | 19mm x 38mm x 0.8mm | Steel | |
| | | 32mm x 55mm x 0.9mm | Steel | |
| | | 16mm x 0.6mm | Steel | |
| | | 19mm x 0.8mm | Steel | |
| | | 19mm x 0.8mm | Steel | |
| | | 32mm x 0.8mm | Steel | |