Packaging Material
AB Pac (S) Pte Ltd is a packaging manufacturer specializes in complete packaging material solutions that help customers reduce their total costs while minimizing environmental impact.
AB Pac(S) Pte Ltd offers a range of packaging materials to meet the different needs of their customers. Their packaging material include boxes, bags, tapes, labels, cushioning materials, and other related packaging products.
They are available in different sizes, shapes, and materials to cater to different packaging requirements. AB Pac's packaging materials are customizable, and they can be designed with the company's logo or branding elements to promote brand recognition.
The company also prioritizes sustainable practices, and many of their packaging materials are eco-friendly or made from recycled materials. Overall, AB Pac's packaging materials help ensure that products are delivered safely and in good condition to their destination.
Pls contact directly if you wanted as our Corporate Account .
We have more than 500 sku Packaging Material in stock . Contact us for packaging needs.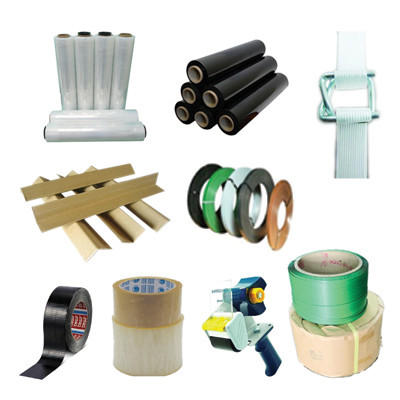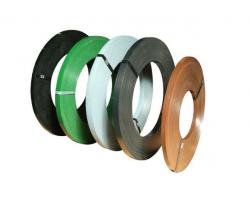 | Thumbnails | Products | Dimension | Packing | Quote Request |
| --- | --- | --- | --- | --- |
| | | 48mm x 90m x 48micron | 96rolls/carton | |
| | | 48mm x 90m x 48micron | 96rolls/carton | |
| | | 72mm x 90m x 43micron | 60rolls/carton | |
| | | 72mm x 90m x 43micron | 60rolls/carton | |
| | | 72mmx50m | 32 rolls/carton | |
| | | 23um x 500mm x 245m (3kg) | 6 roll/box | |
| | | 16mm x 850m | 2coils/ctn | |
| | | 19mm x 600m | 2coils/ctn | |
| | | 32mm x 250m | 2coils/ctn | |
| | | 16mm x 3.5mm DIA | 1000pcs/box | |
| | | 19mm x 4mm DIA | 1000pcs/box | |
| | | 32mm x 7mm DIA | 250pcs/box | |
| | | 2.25inch x 10 inch x 2 mil | 10 pcs/box | |
| | | 50x50x2x1000mm | 1000pcs | |
| | | 50x50x3x1000mm | 1000pcs | |
| | | 50x50x4x200mm | 1000pcs | |
| | | 50x50x4x900mm | 1000pcs | |
| | | 50x50x4x1000mm | 1000pcs | |
| | | 50x50x4x1400mm | 1000pcs | |
| | | 50x50x4x1800mm | 1000pcs | |
| | | 50x50x4x2000mm | 1000pcs | |
| | | 50x50x5x850mm | 1000pcs | |
| | | 50x50x5x1000mm | 1000pcs | |
| | | 50x50x6x1000mm | 1000pcs | |
| | | 50x50x7x1000mm | 1000pcs | |
| | | 60x60x2x1000mm | 1000pcs | |
| | | 60x60x3x1000mm | 1000pcs | |
| | | 60x60x4x980mm | 1000pcs | |
| | | 60x60x4x1000mm | 1000pcs | |
| | | 60x60x5x870mm | 1000pcs | |
| | | 60x60x5x1000mm | 1000pcs | |
| | | 60x60x6x905mm | 1000pcs | |
| | | 60x60x6x920mm | 1000pcs | |
| | | 60x60x6x1000mm | 1000pcs | |
| | | 60x60x6x1040mm | 1000pcs | |
| | | 60x60x7x1000mm | 1000pcs | |
| | | 80x80x2x1000mm | 1000pcs | |
| | | 80x80x3x1000mm | 1000pcs | |
| | | 80x80x4x1000mm | 1000pcs | |
| | | 80x80x6x1000mm | 1000pcs | |
| | | 80x80x7x1000mm | 1000pcs | |
| | | 12.5mm x 0.7mm thk x 1524m | 1 roll | |
| | | 12.5mm x 0.7mm thk x 1524m | 1 roll | |
| | | 9mm x 9kg | 1 roll | |
| | | 12mm x 12kg | 1 roll | |
| | | 12mm x 9kg | 1 roll | |
| | | 15mm x 12kg | 1 roll | |
| | | 15mm x 9kg | 1 roll | |
| | | 15mm x 9kg | 1 roll | |
| | | 9mm x 4000m | 1 roll | |
| | | 9mm x 4000m | 1 roll | |
| | | 9mm x 4000m | 1 roll | |
| | | 12mm x 12kg | 1 roll | |
| | | 12mm x 12kg | 1 roll | |
| | | 12mm x 3000m | 1 roll | |
| | | 12mm x 3000m | 1 roll | |
| | | 15mm x 12kg | 1 roll | |
| | | 15mm x 12kg | 1 roll | |
| | | 15mm x 2500m | 1 roll | |
| | | 15mm x 2500m | 1 roll | |
| | | | 500 pcs/box (+/-) | |
| | | 9mm x 9kg | 500pcs/bag | |
| | | 76mmx137m | 10 rolls/carton | |
| | | 76mmx137m | 10 rolls/carton | |
| | | 16mm x 28.5mm x 0.5mm | 1000pcs/box | |
| | | 19mm x 38mm x 0.8mm | 1000pcs/box | |
| | | 32mm x 55mm x 0.9mm | 500pcs/box | |
| | | 16mm x 0.6mm | 2 coils/bundle | |
| | | 19mm x 0.8mm | 2 coils/bundle | |
| | | 19mm x 0.8mm | 2 coils/bundle | |
| | | 32mm x 0.8mm | 2 coils/bundle | |
| | | 20um x 100mm x 150m(L) | 40 roll/ box | |
| | | 23um x 500mm x 3kg | 6 roll/box | |
| | | 23um x 500mm x 15kg | 1 roll/box | |
| | | | 1 pcs/box | |
| | | | 1 pcs/box | |
| | | | 1 pcs/box | |
| | | 48mm x 90m x 48micron | 96rolls/carton | |
| | | 48mm x 50m x 180um | 24rolls/carton | |
| | | 48mm x 50m x 180um | 24rolls/carton | |
| | | 24mmx20mx0.13mmT | 72 rolls/carton | |
| | | 50mm x 50m x 0.14mmT | 20rolls/carton | |
| | | 50mmx50mx0.17mmT | 20 rolls/carton | |
| | | 24 mm x 50mtr x 0.1mmT | 24 rolls/carton | |
| | | 48mm x 50m x 180um | 24rolls/carton | |
| | | 9mm x 50mtr x 0.1mmT | 24rolls/carton | |
| | | 23um x 500mm x 245m | 6rolls/ctn | |