VCI Aerosol
VCI Electro-Spray
AB Pac (S) Pte Ltd is a packaging manufacturer specializes in complete packaging solutions that help customers reduce their total costs while minimizing environmental impact.
Description
Vappro VBCI-870 Electro-Spray is formulated with nitrate-free inhibitor and a non-flammable solvent. It is an effective inhibitor of galvanic corrosion for all metals and alloys normally found in electronic applications such as copper, aluminum, ferrous and non-ferrous metals.
Vappro VBCI-870 Electro-Spray is developed for use in sheltered environments. Its continuous vapour action extends the product shelf life and eliminates downtime due to corrosion.
The protecting layer of Vappro VBCI-870 Electro-Spray does not alter electrical resistance, magnetic or thermal properties of metal substrates. It can be safely applied for protection of low voltage circuits or relays without causing any changes in conductivity.
VCI Oil
Description
Vappro VBCI-871 is a light oily liquid that gives off an invisible vapour that protects ferrous and non-ferrous metals from rusting or corroding. You can use Vappro VBCI-871 to protect machine tools, weapons, gear assemblies, automotive parts, engines, machinery parts, hand tools, and other metal products subject to rusting or atmospheric corrosion during storage or shipping.
Vappro VBCI-871 protects in two ways: first, oil soluble VBCI offers a tenacious film, which clings to metal surfaces. In addition to this filming barrier, VBCI releases vapor phase inhibitors into the air over the oil. These vapours condense and form a protective vapour barrier on surfaces not contacted by the liquid product. The combined action provides complete protection for internal system parts.
Vappro VBCI-871 performs effectively even under the adverse conditions of 100% Relative Humidity. It contains no hazardous chromates, nitrites or phosphate inhibitors.
VCI Anti-Corrosion Penetrating Oil
Description
Vappro VBCI-872 is a powerful blend of quick acting super-penetrating solvents, that is different from ordinary penetrating oils. It actually loosen rust and corrosion almost instantly.
Vappro VBCI-872 will free any part frozen by rust, corrosion, scale, paint, varnish carbon
or gum. Amazingly fast acting!
Vappro VBCI-872 is a general purpose, top quality penetrating and release oil that ensures continued lubrication of freed parts. It is also used for disassembly and assembly of machinery, piping, valves, pulleys, studs, bolts and nuts, etc
VCI Electrolube
Description
Vappro VBCI-873 Electrolube is an electric contact cleaner fortified with VBCI lubricant. It quickly removes grease, dust and oxidation on switches, circuit- breakers, relays, and panel-boxes. It provides instant corrosion protection to all metallic parts. The VBCI film does not alter electrical resistance, magnetic and thermal properties of the metal substrates.
Pls contact directly if you wanted as our Corporate Account .
We have more than 500 SKU Packaging Material in stock. Contact us for packaging needs.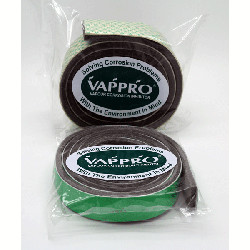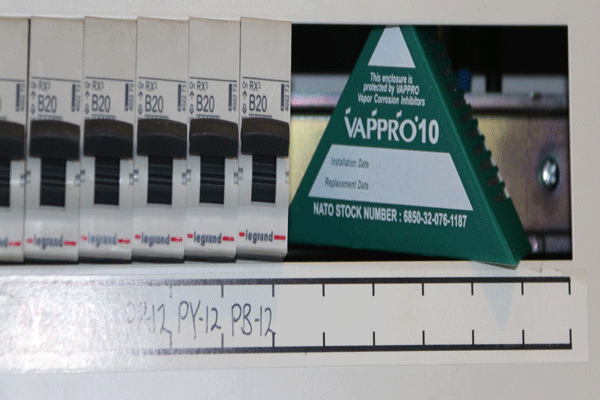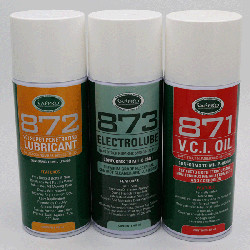 | Thumbnails | Products | Category | Packing | Quote Request |
| --- | --- | --- | --- | --- |
| | | | 12 cans/ctn | |
| | | | 12 cans/ctn | |
| | | | 12 cans/ctn | |
| | | | 12 Cans/box | |
Showing all 4 results