Packaging Company for more than 18 years, our goal is to to ensure that our customers benefit from our knowledge and expertise. As technologies have advanced, we have constantly invested in the latest and best equipment for our foam manufacturing and label division.
Foam & Label Manufacturer


AB Pac (S ) Pte Ltd offers a one stop "All-in-the-Box" Packaging Company, including consultation on products protection, damage prevention, products handling, storage, and transportation. Our capabilities include, designing to your specific requirement, sourcing of components and final customization of the complete finished product and providing the manpower services to pack your product. We ensure that your product reach its final destination in its original and perfect condition.
Our Mission
Our mission is to be the Premier Packaging Company in Southeast Asia, committed to providing quality products and services beyond customer's expectations.
Eco Friendly Policy
AB Pac Foam is dedicated to using the best systems in regards to the environment. 
We at AB Pac are pleased to state that in our manufacturing processes, 100% of our waste PU Foam material is recycled back into reconstituted foam.
We constantly strive to work with our customers to reduce material content to give the same strength and firmness of raw material which can be substituted by using recycled material.
The Newest Technology
We continue to invest in new technology to improve our quality and lead time for your product.
AB Pac was incorporated in Singapore in 2004. Since then, we have established ourselves as a complete one stop "Packaging Company" with a business model that includes crating and contract packing services, design and consultation on total damage prevention during product handling and movement.
We offer a comprehensive range of packaging products and services, including custom-designed solutions, off-the-shelf products, and specialized packaging for sensitive or high-value items. Our commitment to quality, innovation, and sustainability sets us apart, and we strive to ensure that our packaging solutions not only protect your products but also enhance your brand and customer experience.
Whether you're in the food and beverage, electronics, pharmaceutical, or any other industry, we have the expertise and capabilities to handle all your packaging needs. Contact us today to learn more about how we can support your packaging needs."
Our core activities and expertise are:
High end crating, logistics and packing services.
Design and supply of customised crates and cases.
Design and supply of customised carton with protective foam in place.
Consultancy on methods of damage control and damage prevention during the transportation process.
Trading, distribution and sales of damage prevention products and accessories.
Trading, distribution and sales of components accessories for crates.
Distribution, sales and after sales service of packaging and material handling equipment.
Trading, distribution and sales of packaging consumables.
Vendor Management Inventory Service.
Manufacturer of Foam.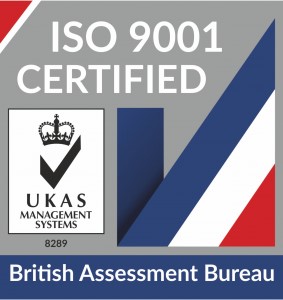 Our Office
67S & 67T Tuas South Ave 1, Singapore 637511
Open Office Hours
M-F  : 9am – 6pm
Lunch Time : 12pm – 1pm