Stretch film
AB Pac (S) Pte Ltd is a packaging manufacturer specializes in complete packaging solutions that help customers reduce their total costs while minimizing environmental impact.
Stretch Film- Hand Roll
Top grade hand roll for the light user or where machine wrapping application is not possible
Stretch Film- Machine Roll
Export grade, suitable for use in high speed wrapping machine of pre-stretch from 150% to 250% or more.
Pls contact directly if you wanted as our Corporate Account .
We have more than 500 sku Packaging Material in stock . Contact us for packaging needs.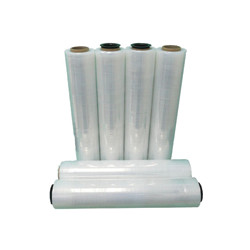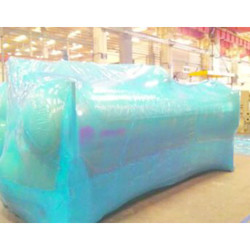 | Thumbnails | Products | Dimension | Packing | Quote Request |
| --- | --- | --- | --- | --- |
| | | 23um x 500mm x 245m (3kg) | 6 roll/box | |
| | | 20um x 100mm x 150m(L) | 40 roll/ box | |
| | | 23um x 500mm x 3kg | 6 roll/box | |
| | | 23um x 500mm x 15kg | 1 roll/box | |
| | | 23um x 500mm x 245m | 6rolls/ctn | |
Showing all 5 results