Strapping
AB Pac (S) Pte Ltd is a packaging manufacturer specializes in complete packaging solutions that help customers reduce their total costs while minimizing environmental impact.
Straps are used to secure your item tightly.
All type of strapping consumable, tool and machinery for your warehouse operation.
Type of Strap
1) Polypropylene (PP) Strap
2) PET Strap
3 )Composite strap
4)) Metal Strap or  Steel Strapping
.Pls contact directly if you wanted as our Corporate Account .
We have more than 500 sku Packaging Material in stock . Contact us for packaging needs.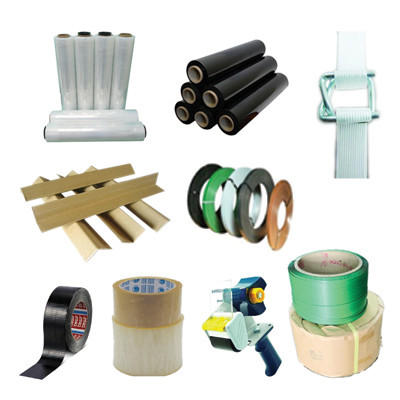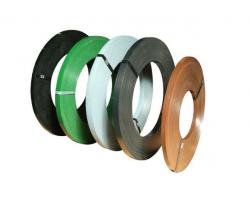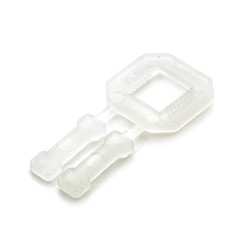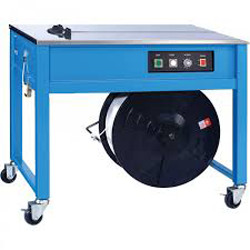 | Thumbnails | Products | Dimension | Material | Quote Request |
| --- | --- | --- | --- | --- |
| | | 16mm x 850m | Polyproylene (PP) | |
| | | 19mm x 600m | Polyproylene (PP) | |
| | | 32mm x 250m | Polyproylene (PP) | |
| | | 16mm x 3.5mm DIA | Polyproylene (PP) | |
| | | 19mm x 4mm DIA | Polyproylene (PP) | |
| | | 32mm x 7mm DIA | Polyproylene (PP) | |
| | | 12.5mm x 0.7mm thk x 1524m | Polyproylene (PP) | |
| | | 9mm x 9kg | Polyproylene (PP) | |
| | | 12mm x 12kg | Polyproylene (PP) | |
| | | 12mm x 9kg | Polyproylene (PP) | |
| | | 15mm x 12kg | Polyproylene (PP) | |
| | | 15mm x 9kg | Polyproylene (PP) | |
| | | 15mm x 9kg | Polyproylene (PP) | |
| | | 9mm x 4000m | Polyproylene (PP) | |
| | | 9mm x 4000m | Polyproylene (PP) | |
| | | 9mm x 4000m | Polyproylene (PP) | |
| | | 12mm x 12kg | Polyproylene (PP) | |
| | | 12mm x 12kg | Polyproylene (PP) | |
| | | 12mm x 3000m | Polyproylene (PP) | |
| | | 12mm x 3000m | Polyproylene (PP) | |
| | | 15mm x 12kg | Polyproylene (PP) | |
| | | 15mm x 12kg | Polyproylene (PP) | |
| | | 15mm x 2500m | Polyproylene (PP) | |
| | | 15mm x 2500m | Polyproylene (PP) | |
| | | | Polyproylene (PP) | |
| | | 9mm x 9kg | Polyproylene (PP) | |
| | | 16mm x 28.5mm x 0.5mm | Steel | |
| | | 19mm x 38mm x 0.8mm | Steel | |
| | | 32mm x 55mm x 0.9mm | Steel | |
| | | 16mm x 0.6mm | Steel | |
| | | 19mm x 0.8mm | Steel | |
| | | 19mm x 0.8mm | Steel | |
| | | 32mm x 0.8mm | Steel | |